In honor of my birthday, I'm giving away some of my favorite things! Think of Oprah's Favorite Things Episode…but BETTER! All of these brands/products are based in our city of Charleston, South Carolina!
To enter the giveaway, you'll need to head to the Instagram post. But in the meantime, I thought I'd share why these are some of my favorite products!
I've been a big fan of Charleston artist, Blakely Little, for a while. She uses big brush strokes and bright colors to paint coastal scenes, and I LOVE it! Now, she has come out with a book teaching her techniques! I recently purchased the book for my grandmother and for myself! I think it is the perfect gift for a creative in your life, but also a good activity if you want to grow in your artistic abilities.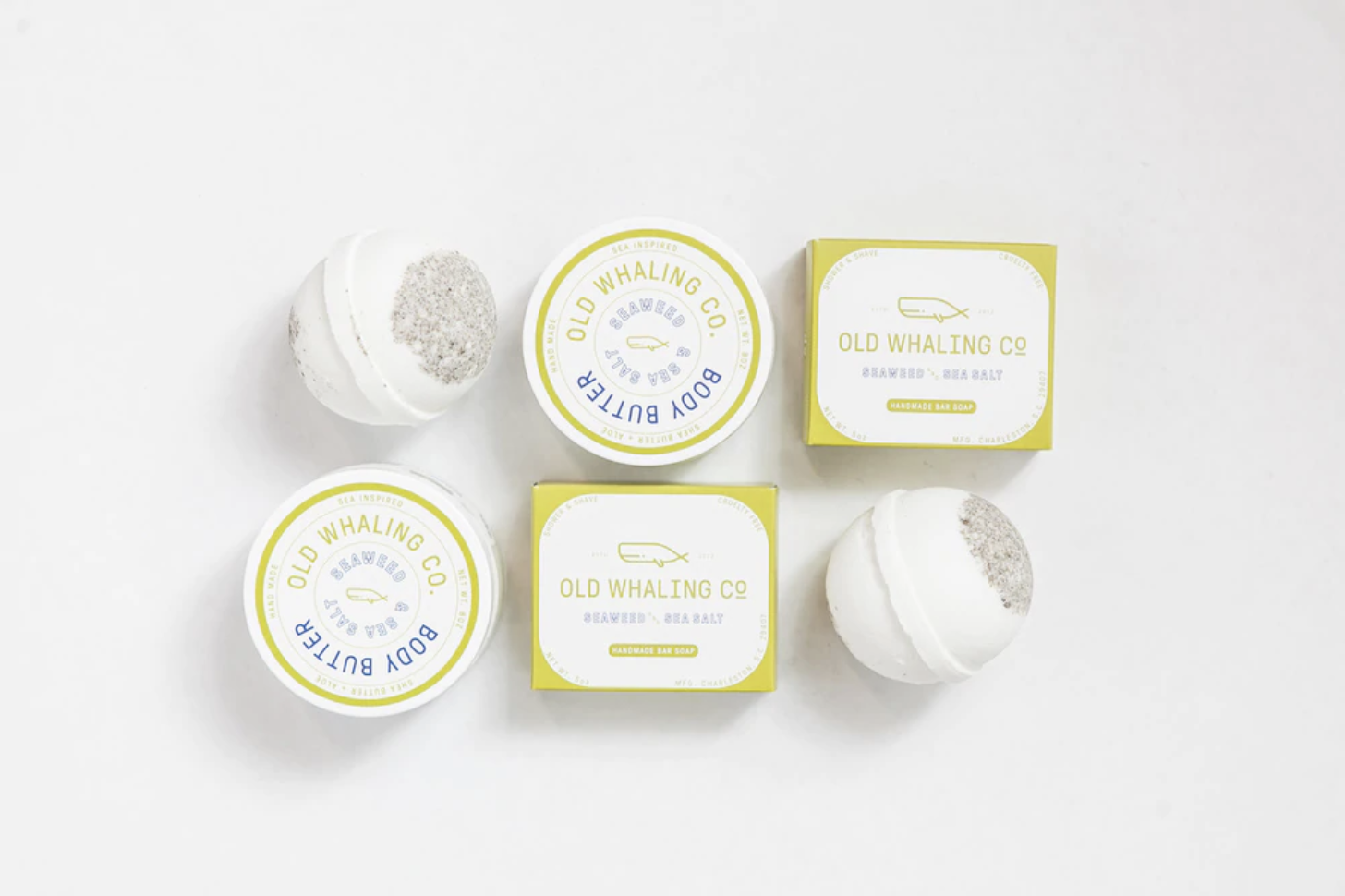 This is my number one Charleston gift (other than Texture Design Co. products of course!) because EVERYONE can enjoy them. Old Whaling Co's soaps feel like heaven, and their body butters are the best cure for dry skin. Did I mention everything smells glorious!?! Also, being a designer, their packaging just makes me smile. What was once a brand you could only find in the Charleston City Market, you can now find these locally made products all over the country including the pages of Oprah Magazine and the Magnolia Journal! (photos from https://www.oldwhalingcompany.com/)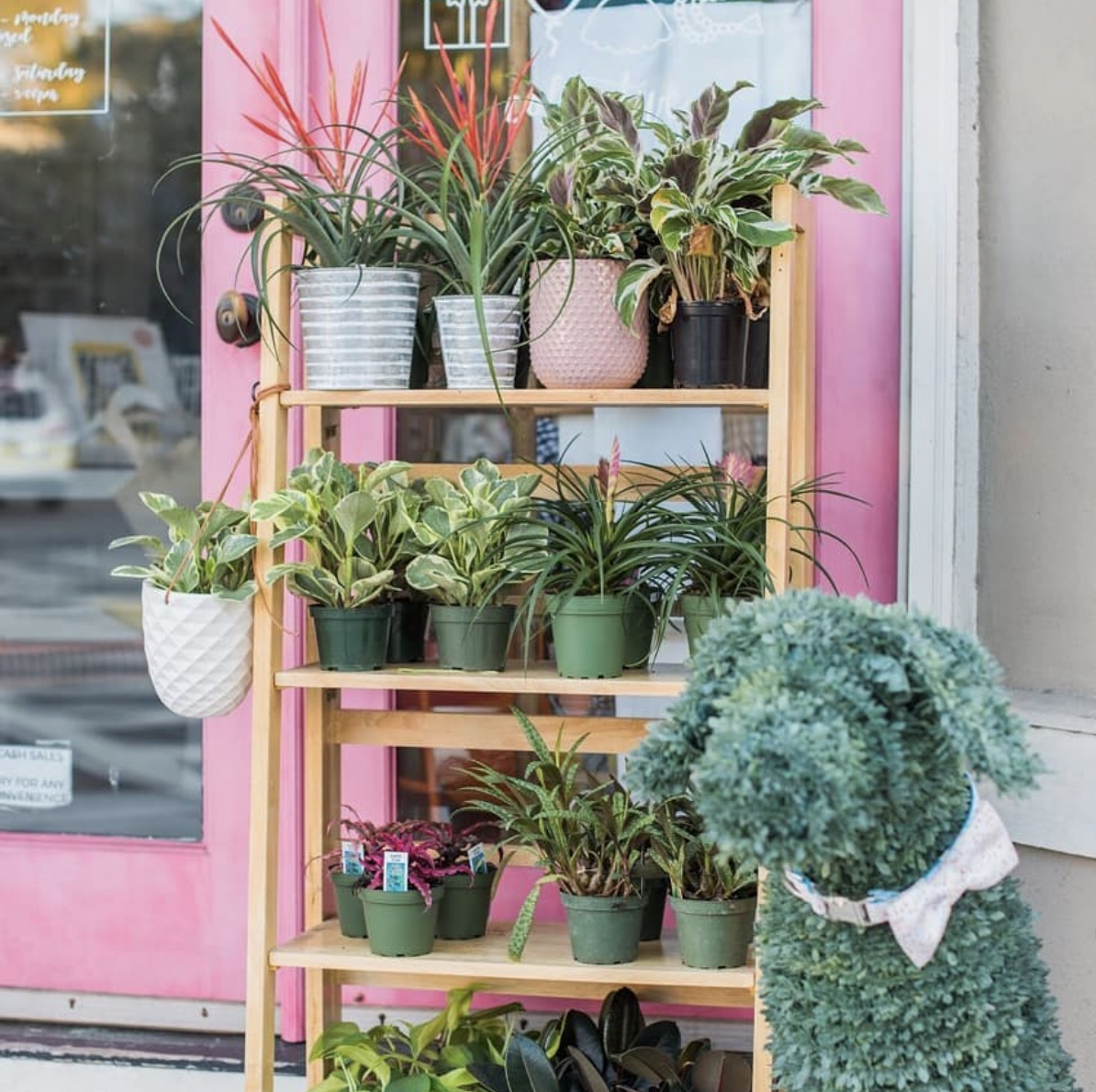 I first discovered Meeting Green at Cannonborough Collective (another fave CHS shop), and I was excited to find a locally owned company to further with my house plant addiction! Meeting Green Gardens is located on Meeting Street Rd in downtown Charleston, and is the only garden center on the peninsula! This hidden gem carries all the greenery you could need for the inside AND outside of your home! You can grab a cute succulent and pot for your interior space while planning your outdoor landscaping! The other day, I snagged a sweet little tomato plant for the back patio and a succulent for our new guest/office space! Do your house a favor and stop by this delightful little garden. Photos by @MeetingGreen and @AnerisPhotos.
I remember tasting Cannonborough's craft sodas at a local farmer's market years ago. I can recall appreciating their passion for creating unique fresh fruit craft sodas. They've grown quite a bit since those early years, and you can now find their products in over 200 retailers including The Fresh Market. They have won awards from Garden & Gun along with Southern Living Magazine! Try one of their fun flavors or serve them at your next shindig! (And if you're like me, you'll want to save the attractive bottle for cute flower vases!)
Yes, yes, I know it is kind of cheating to put my own company on my favorite list. But it's true, I LOVE this new series of city scapes inspired by Charleston. Designed to be cheery and whimsical, these limited edition art prints are a fun edition to your walls! Grab one while they are still available!
I met Sarah at a small business mixer event, and I commented how much I loved her earrings. Turned out she made them herself and was thinking about selling them. I'm SO glad she decided to turn it into a business! Her jewelry is the perfect blend of color and texture. I ALWAYS get compliments when I wear Penelope Design Studio pieces! Grab some of her earrings and you'll thank me later. (They seriously go with everything!)
Indigo Home is literally the first store I visited when I moved to Charleston! Located near Waterfront Park in downtown Charleston, it is a delightful shop that appeals to all of the senses! The fun displays, vibrant colors, unique products, and lovely scents make you want to browse for hours! It is on my must-visit list of shops in CHS! They carry art, home decor, books, greeting cards, clothing, baby gifts, and more! (They sell Texture Design Co products! yay!) In addition, they sell their own line of metal art! Love their hand-crafted metal pineapple votive featured above!
Grey Ghost is another brand I discovered at Cannonborough Collective! I was pregnant and HUNGRY, so I grabbed a box of their Molasses Spice cookies! UMM…AH-MAZING! Now I like to have a box of their cookies as a welcome gift for guests! The Lemon Sugar is the perfect summertime cookie! The pack of two cookies is the perfect size to throw in a guest bag as well! Please go order yourself some cookies! NOW! :)
Run by the sweetest family, Charleston Candle Co. makes top-notch products! Not only do their candles smell lovely, they make your space look clean and fresh as well! Each scent is inspired by the "lowcountry life" and makes you feel right at home! I recently purchased the Linen Spray, and I LOVE how it makes our home smell!
Not only does Charmed Charleston offer salon services, but they also offer a fabulous boutique shopping experience! Browse their jewelry, gifts, accessories, home goods and clothing. In addition, they can add monogramming to your items! (We all need our go-to monogramming shop!) So next time you're in West Ashley, make a little stop and find something fun for you and your friends!
I'm such a HUGE fan of these companies, so I'm excited to give you a chance to win a basket packed full of their products! Giveaway goes from 7/8/19 until 7/12/19. Visit our Instagram post to enter! Good Luck!
Best,
Emily