Today is the last installment of our three part series exploring lower King Street in downtown Charleston. For those not familiar, this is the district of King Street between Market and Broad Street. It is a quaint part of King full of unique finds, including the Texture Design Co. shop! Be sure to check out the previous two posts (Part 1 and Part 2) to find some of our favorite neighboring food and clothing spots!
LOWER KING STREET: Part 3
Gifts and Homegoods
This week, we are focusing on a few of our favorite shops for locating the perfect gift or home decor! Each destination brings it's own style and flare to Charleston!
The Preservation Society is located at 147 King Street.
The Preservation Society is a MUST stop for any visitor or local in Charleston! It was originally founded in 1920 and aims to "recognize, advocate, and protect the historic sites and buildings in the Lowcountry". All the items in the store are locally made in Charleston or help to explain the magic and history of the city. If you venture to their back room, you can browse through books while sitting in the comfy couches with a freshly brewed cup of coffee. They also sell locally made soaps, cards, paintings, and even grits! If you're looking to learn a little more about our beloved city or just want to grab a souvenir, the Preservation Society is the place to go! Be sure to look for our Texture Design Co. cards and prints while you're there!
 
Vieuxtemps is located at 180 King Street.
Vieuxtemps brings a bit of old school elegance to Lower King. They feature a large selection of china, crystal, and silver ideal for any wedding registry. After 29 years, they continue to offer the largest selection in Charleston. Along with items for the bride-to-be, they offer upscale accessories such as jewelry, letter openers and jewelry boxes. Whether you're registering for the big day or need a gift for the home, Vieuxtemps has a tasteful, elegant selection that is sure to please.
 
South of Market is located at 173 King Street
If you're on the hunt for furniture and accessories for your house or apartment, South of Market is the place to go! This store is one of three locations opened by Kay Douglass Interiors. The King Street showroom features new and re-purposed furniture along with antiques brought in from France and Belgium. Styles range from modern to classic, with a variety of pieces that will fit perfectly into any home. Along with furnishings, there is a wide array of candles, books, and kitchen items to help add a little more eye-candy to your decor!
 
Lily is located at 196 King Street
Lily Charleston brings the chic vibes of Europe and Paris to our very own Lowcountry. The boutique has a sleek white and silver interior that is extremely pleasing to the eye. All their items have a sophisticated European flare that will bring a sense of class to any home or event. The shop offers signature Charleston cookbooks with elegant Parisian kitchen ware to complement all of the recipes. Many of their bath and body items, along with exquisite jewelry, come straight from artisans in Paris and all around the world. Lily also features a selection of cufflinks, cologne, and handmade wood razors for the men in your life!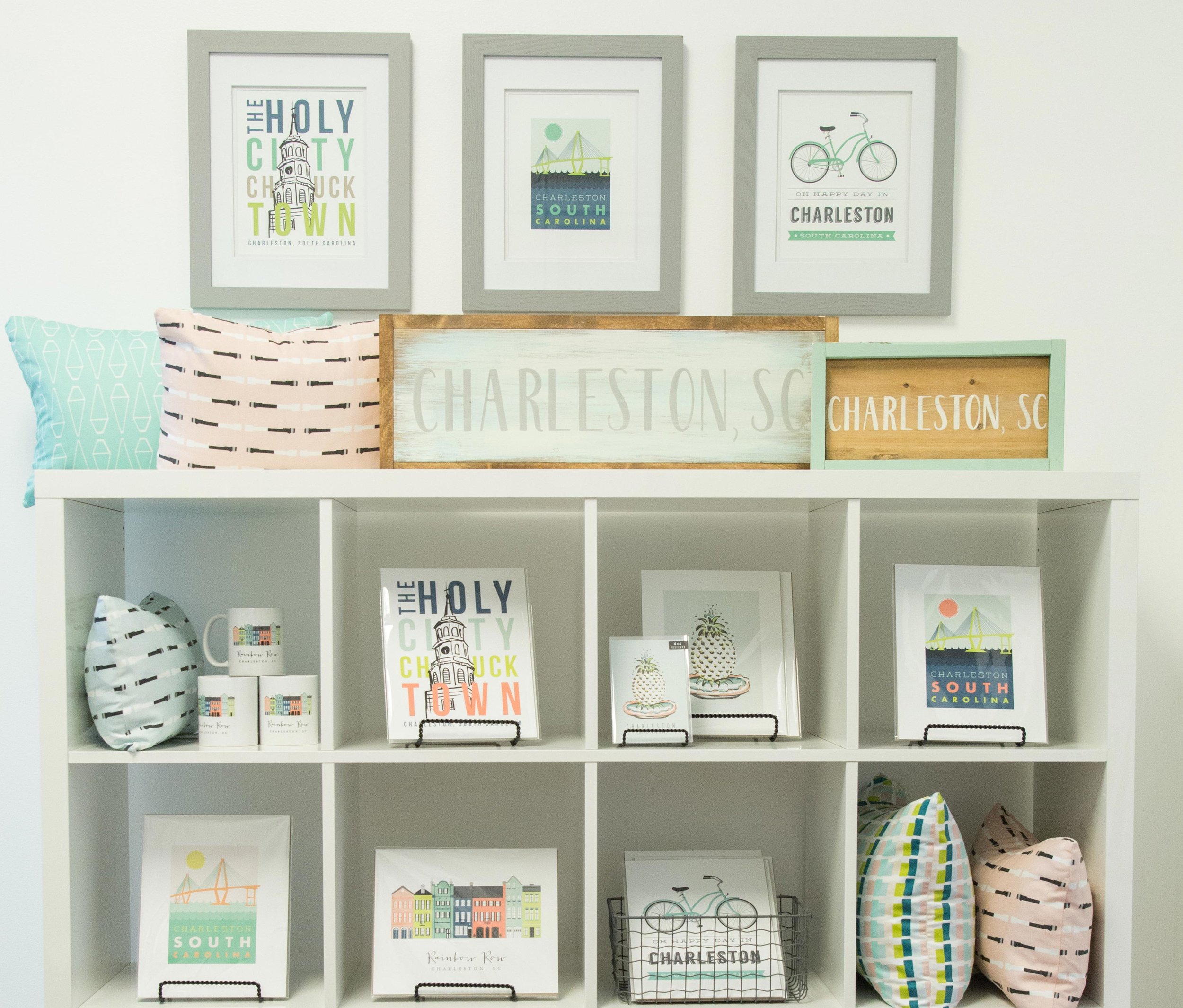 Texture Design Co. is located at 218 King Street
We may be biased, but we think everyone in Charleston should come visit Texture Design Co! Our shop features a fun variety of Charleston themed goods such as cards, mugs, and prints! In need of the perfect greeting card? We can help you with that as well! Owner, Emily Kirby, has curated several other amazing pieces from other local designers including @Suite33Charleston, @ProduceCandles, @OystersAllAround, @LittleFishBoateak, and @hemming_birds. We are located on the second floor at 218 King so be sure to look out for us. We promise we won't disappoint, and we'd love to meet you!
BOUTIQUES:
Two Cumberland
Vestique
Charleston Shoe Company
E.Blackhurst
The Impeccable Pig
6. Be the Change Boutique

FOOD & DRINKS:
A. Bull Street Gourmet
B. Fulton Five
C. Bin 152
D. Kitchen 208
E. City Lights Coffee


7. The Preservation Society
8. Vieuxtemps
9. South of Market
10. Lily Charleston
11. Texture Design Co.
Thank you for joining us for our Lower King Street series!
We hope you'll check out our amazing neighbors!
- Elise